red-winged blackbird, reifel bird sanctuary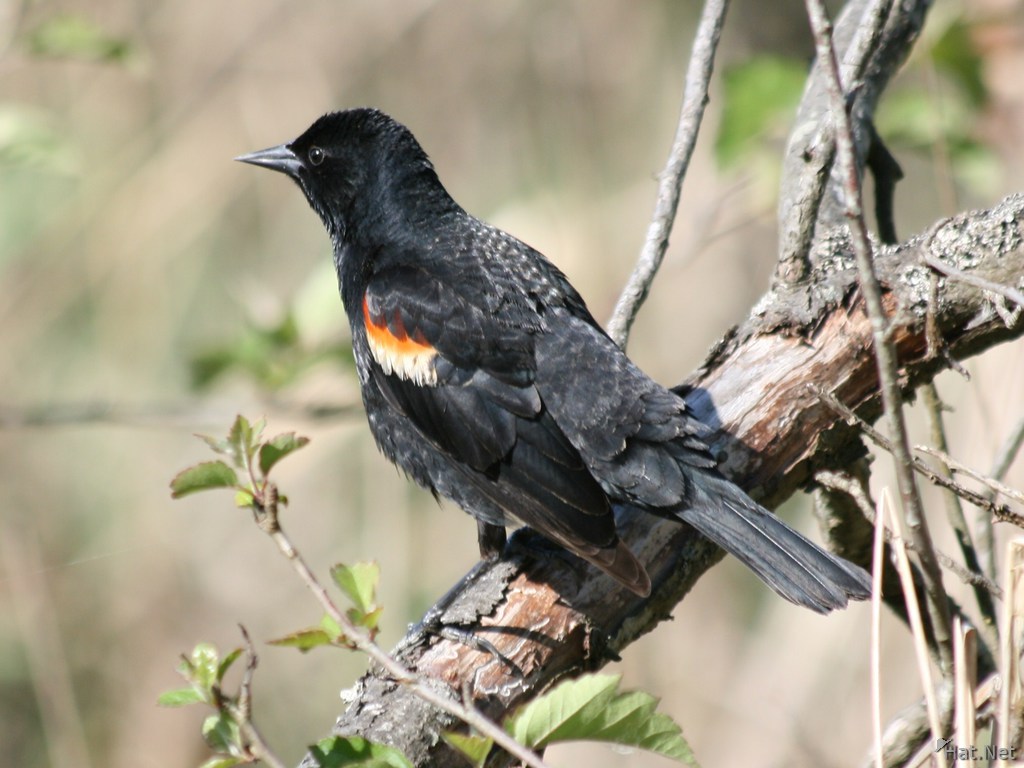 The Red-winged Blackbird (Agelaius phoeniceus) is a passerine bird of the family Icteridae found in most of North and much of Central America. It breeds from Alaska and Newfoundland south to Florida, the Gulf of Mexico, Mexico and Guatemala, with isolated populations in western El Salvador, northwestern Honduras and northwestern Costa Rica. It may winter as far north as Pennsylvania and British Columbia, but northern populations are generally migratory, moving south to Mexico and the southern United States.
The common name for this species is taken from the mainly black adult male's distinctive red shoulder patches, or "epaulets", which are visible when the bird is flying or displaying. At rest, the male also shows a pale yellow wingbar.
The female is blackish-brown and paler below. The female is considerably smaller than the male, at 17-18 cm (7 inches) length and 36 g weight, against his 22-24 cm (9.5 inches) and 64 g.
Young birds resemble the female, but are paler below and have buff feather fringes. Both sexes have a sharply pointed bill.
Direction
Walk 0.15 km or 2 mins north east from last photo
Info
F 5.6 1/400 ISO 200 with Canon EOS DIGITAL REBEL XTi
Date
2008:05:17 16:37:53
Make
Canon
Model
Canon EOS DIGITAL REBEL XTi
Width
2020
Height
1515
Flash
Off, Did not fire
Focal
300.0 mm
Exposure
1/400
F Number
5.6
ISO
200
White Bal.
Auto
Metering
Multi-segment
Program
Aperture-priority AE
Compensation
0
Hyperfocal
865.65 m
Latitude
49.1026666666667
Longitude
-123.184666666667
Altitude
2.540649414 m
File Size
432 kB
comments powered by

Disqus