common raven, reifel bird sanctuary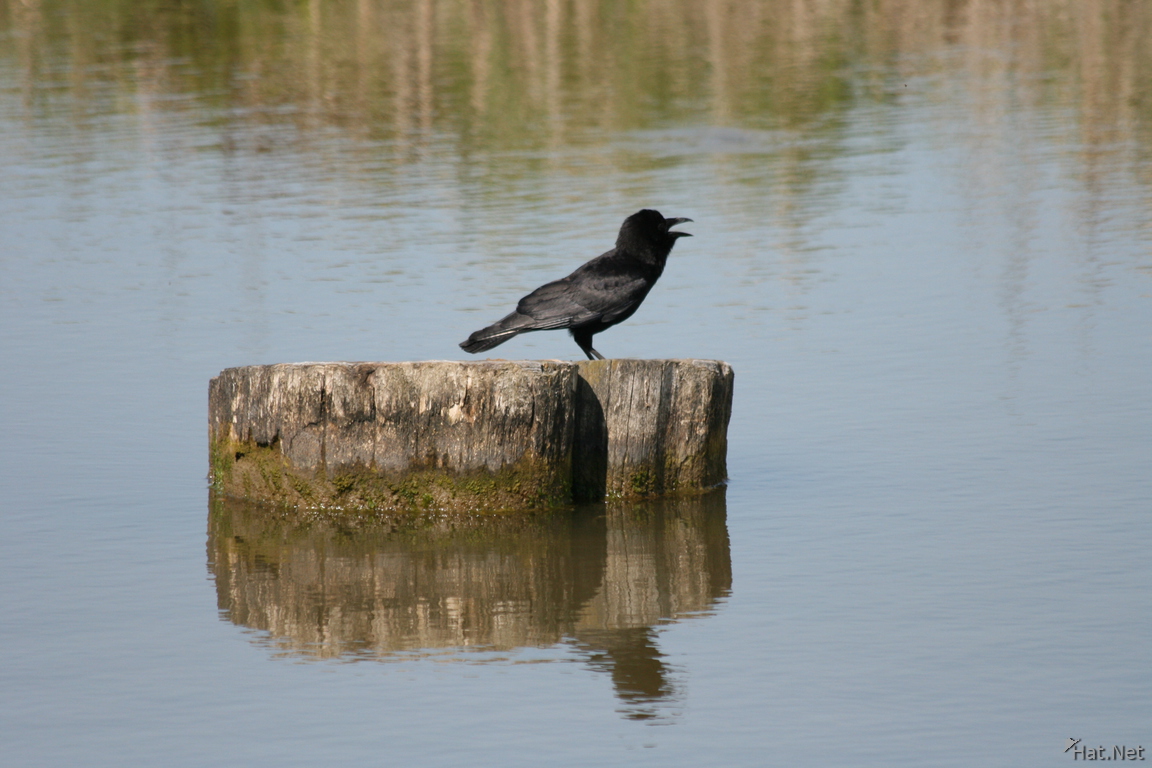 The Common Raven (Corvus corax), also known as the Northern Raven, is a large all-black passerine bird in the crow family. Found across the northern hemisphere, it is the most widely distributed of all corvids. There are eight known subspecies with little variation in appearance, although recent research has demonstrated significant genetic differences among populations from various regions. It is one of the two largest corvids, alongside the Thick-billed Raven, and is possibly the heaviest passerine bird; at maturity, the Common Raven is between 56 and 69 cm (22 to 27 inches) in length, with recorded weights ranging from 0.69 to 1.63 kg (1.5 to 3.6 pounds). Common Ravens typically live about 10 to 15 years in the wild, although lifespans of up to 40 years have been recorded. Young birds may travel in flocks, but later mate for life, with each mated pair defending a territory.
The Common Raven has coexisted with humans for thousands of years, and in some areas has been so successful that it is considered a pest. Part of its success comes from its omnivorous diet; Common Ravens are extremely versatile and opportunistic in finding sources of nutrition, feeding on carrion, insects and food waste, in addition to cereal grains, berries, fruit and small animals.
Some remarkable feats of problem-solving have been observed in the species, leading to the belief that it is highly intelligent. Over the centuries, it has been the subject of mythology, folklore, art and literature. In many indigenous cultures, including those of Scandinavia, ancient Ireland and Wales, Bhutan, the northwest coast of North America, Siberia and northeast Asia, the Common Raven has been revered as a spiritual figure or god.
Direction
Walk 0.3 km or 4 mins south west from last photo
Info
F 5.6 1/2000 ISO 400 with Canon EOS DIGITAL REBEL XTi
Date
2008:05:17 15:49:13
Make
Canon
Model
Canon EOS DIGITAL REBEL XTi
Width
3888
Height
2592
Flash
Off, Did not fire
Focal
300.0 mm
Exposure
1/2000
F Number
5.6
ISO
400
White Bal.
Auto
Metering
Multi-segment
Program
Action (High speed)
Compensation
0
Hyperfocal
865.65 m
Latitude
49.095
Longitude
-123.183
Altitude
5.764312744 m
File Size
3.3 MB
comments powered by

Disqus