cinnamon teals, reifel bird sanctuary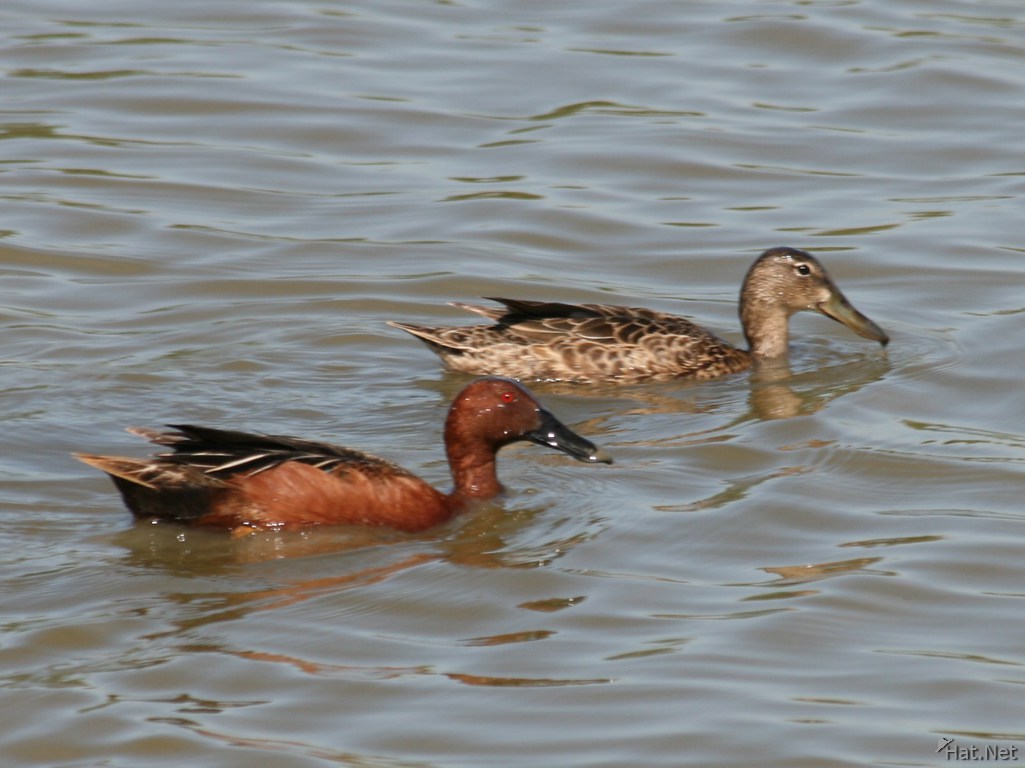 The Cinnamon Teal, Anas cyanoptera, is a small dabbling duck from the Americas.
The adult male has a cinnamon-red head and body with a brown back, a red eye and a dark bill. The adult female has a mottled brown body, a pale brown head, brown eyes and a grey bill and is very similar in appearance to a female Blue-winged Teal.
Their breeding habitat is marshes and ponds in western North and South America. Cinnamon Teal generally select new mates each year. They are migratory and most winter in northern South America and the Caribbean, generally not migrating as far as the Blue-winged Teal. These birds feed by dabbling. They mainly eat plants; their diet may include molluscs and aquatic insects.
Direction
Walk 0.1 km or 1 mins north west from last photo
Info
F 8.0 1/250 ISO 100 with Canon EOS DIGITAL REBEL XTi
Date
2008:05:17 16:11:16
Make
Canon
Model
Canon EOS DIGITAL REBEL XTi
Width
1609
Height
1206
Flash
Off, Did not fire
Focal
300.0 mm
Exposure
1/250
F Number
8.0
ISO
100
White Bal.
Auto
Metering
Multi-segment
Program
Aperture-priority AE
Compensation
0
Hyperfocal
605.95 m
Latitude
49.1
Longitude
-123.1875
Altitude
3.982666016 m
File Size
267 kB
comments powered by

Disqus