bewicks wren, reifel bird sanctuary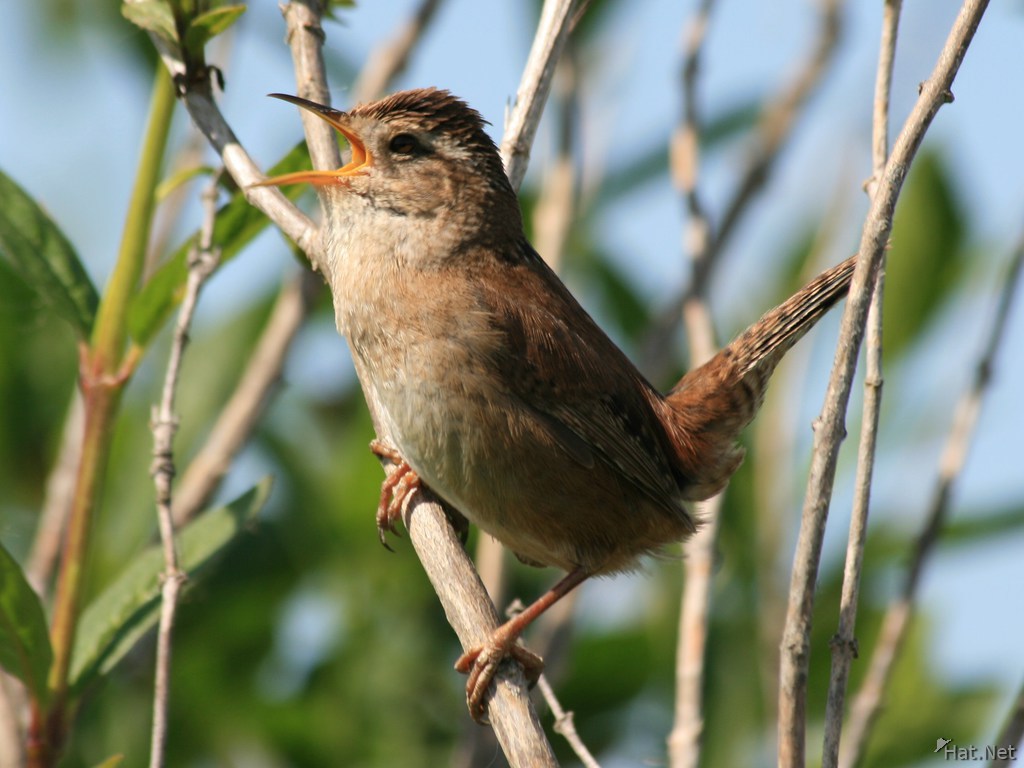 The Bewick's Wren (Thryomanes bewickii) is a wren native to North America. At about 4cm long, it is gray-brown above, white below, with a long white eyebrow. While similar in appearance to the Carolina Wren, it has a long tail that is tipped in white. The song is loud and melodious, much like the song of other wrens. It lives in thickets, brush piles and hedgerows, open woodlands and scrubby areas, often near streams. Its range is from southern British Columbia, Nebraska, southern Ontario, and southwestern Pennsylvania south to Mexico, Arkansas and the northern Gulf States. It usually lays 5-7 eggs that are white with brown spots.
This is currently the only species of its genus, Thryomanes. The Socorro Wren, formerly placed here too, is actually a close relative of the House Wren complex, as indicated by biogeography and mtDNA NADH dehydrogenase subunit 2 sequence analysis, whereas Thryomanes seems not too distant from the Carolina Wren.
Direction
Walk 0.13 km or 2 mins north west from last photo
Info
F 8.0 1/250 ISO 100 with Canon EOS DIGITAL REBEL XTi
Date
2008:05:17 15:54:17
Make
Canon
Model
Canon EOS DIGITAL REBEL XTi
Width
2569
Height
1927
Flash
Off, Did not fire
Focal
300.0 mm
Exposure
1/250
F Number
8.0
ISO
100
White Bal.
Auto
Metering
Multi-segment
Program
Aperture-priority AE
Compensation
0
Hyperfocal
605.95 m
Latitude
49.0955
Longitude
-123.184666666667
Altitude
5.905273438 m
File Size
583 kB
comments powered by

Disqus