tree swallow, reifel bird sanctuary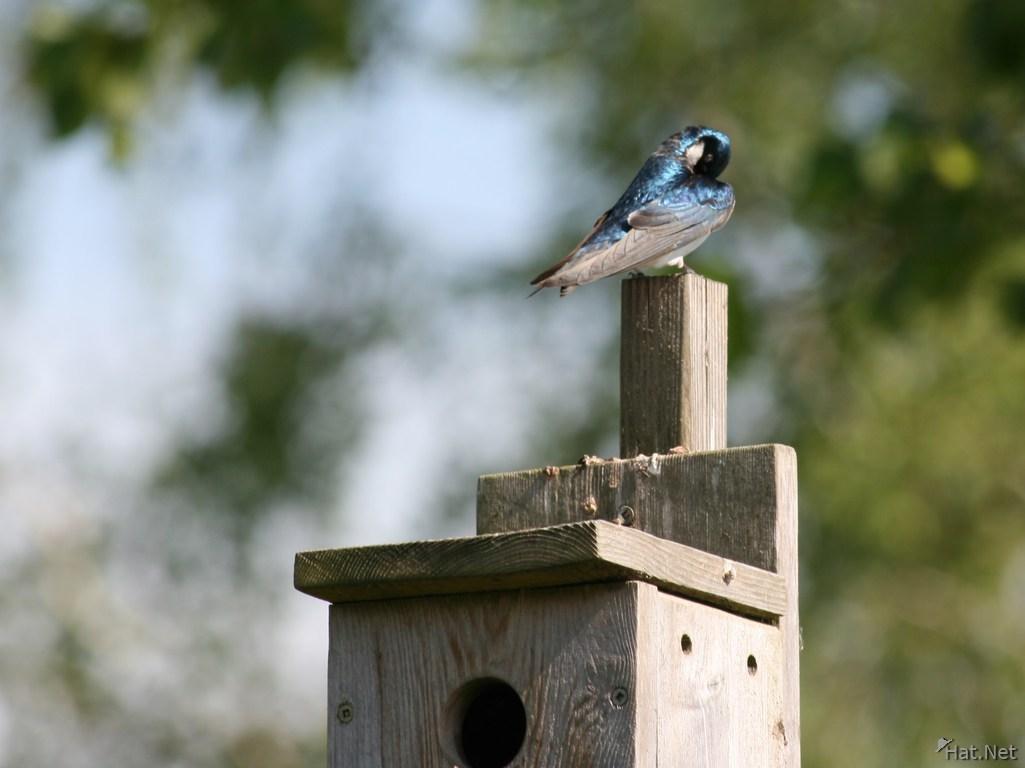 The Tree Swallow, Tachycineta bicolor, is a migratory passerine bird that breeds in North America and winters in Mexico, Central America and the Caribbean. It is a very rare vagrant to western Europe.
This swallow averages 13.5 cm (5 inches) long and weighs about 20g. The bill is tiny. The adult Tree Swallow has iridescent blue-green upperparts, white underparts, and a very slightly forked tail. The female usually has duller colours than the male, often more greenish than the more bluish male. The juvenile plumage is dull grey-brown above and may have hint of a gray breast band.
Direction
Same location as last photo
Info
F 8.0 1/200 ISO 100 with Canon EOS DIGITAL REBEL XTi
Date
2008:05:17 16:30:59
Make
Canon
Model
Canon EOS DIGITAL REBEL XTi
Width
2594
Height
1944
Flash
Off, Did not fire
Focal
300.0 mm
Exposure
1/200
F Number
8.0
ISO
100
White Bal.
Auto
Metering
Partial
Program
Aperture-priority AE
Compensation
0
Hyperfocal
605.95 m
Latitude
49.102
Longitude
-123.186666666667
Altitude
1.098632812 m
File Size
490 kB
comments powered by

Disqus