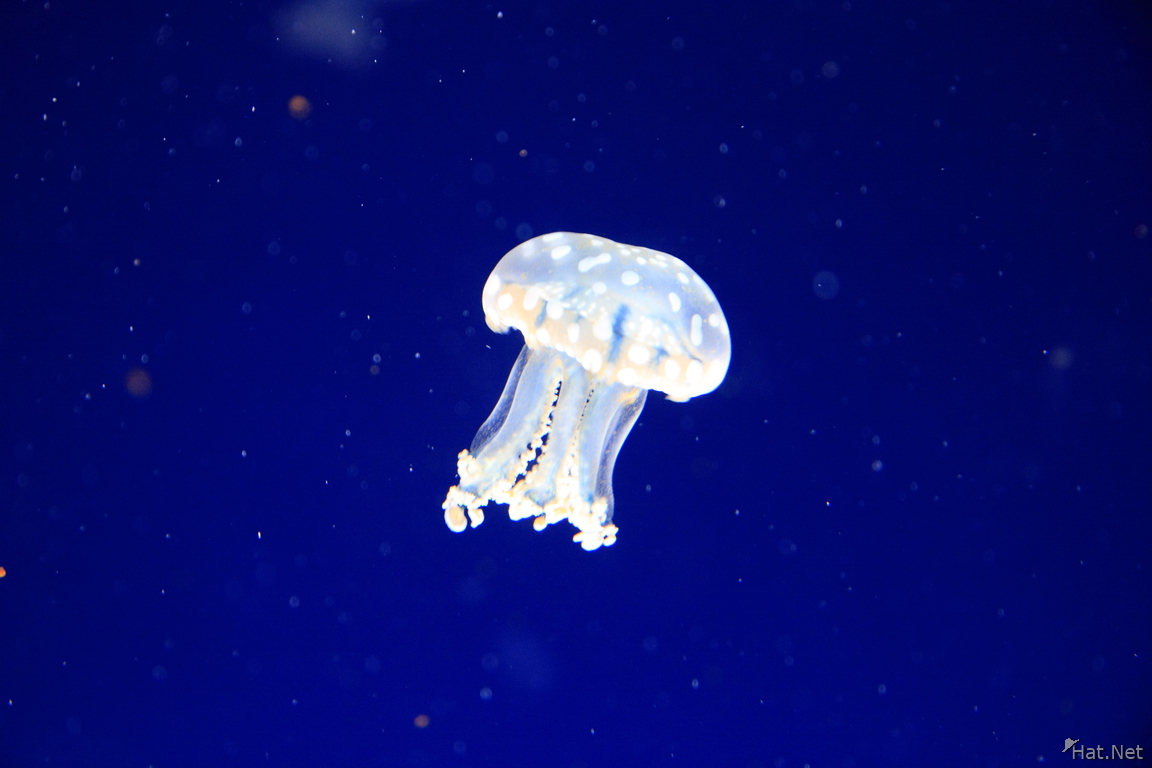 The Spotted jelly, the Mastigias papua, or the lagoon jelly is a type of jellyfish. It lives mainly in the southern Pacific Ocean. Instead of one single mouth, they appear to have several smaller mouth openings in their coral arms. These feed on zooplankton.
In Japan--especially along Pacific coast areas--these are sold as novelty pets, along with photoautotrophic phytoplankton, and are called takokurage (タコクラゲ), or "octopod" or "rammer" jellies.
They seem to have a lifespan of approximately 4 months and are active primarily in mid-summer to early-fall.
Direction
Same location as last photo
Info
F 5.6 1/60 ISO 800 with Canon EOS DIGITAL REBEL XTi
Date
2008:02:10 12:35:21
Make
Canon
Model
Canon EOS DIGITAL REBEL XTi
Width
3888
Height
2592
Flash
Off, Did not fire
Focal
85.0 mm
Exposure
1/60
F Number
5.6
ISO
800
White Bal.
Manual
Program
Aperture-priority AE
Compensation
0
Hyperfocal
69.49 m
Latitude
49.3005611111111
Longitude
-123.130666666667
Altitude
30479.69531 m
File Size
4.9 MB
comments powered by

Disqus