japanese sea nettle, aquarium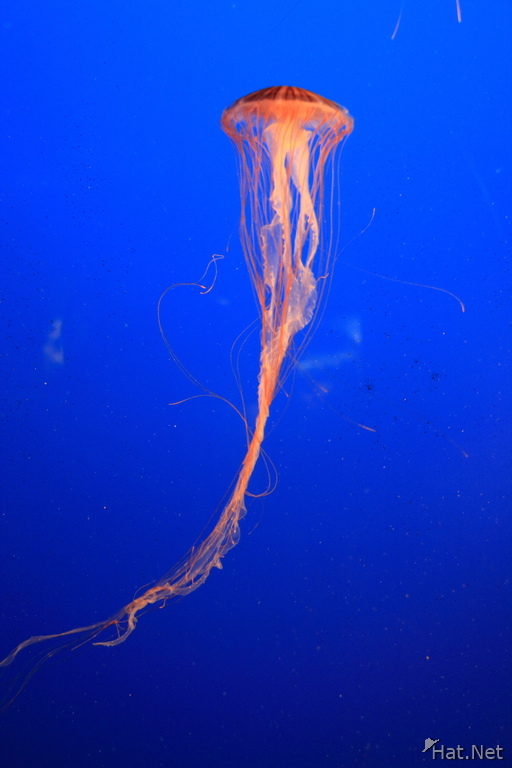 Stinging sea nettles are carnivorous. They generally feed on zooplankton, ctenophores, other jellies, and sometimes crustaceans. Nettles immobilize and obtain their prey using their stinging tentacles. After that, the prey is transported to the gastrovascular cavity where it is subsequently digested.
Nettles also eat young minnows, bay anchovy eggs, worms, and mosquito larvae.
Direction
Same location as last photo
Info
F 5.0 1/25 ISO 800 with Canon EOS DIGITAL REBEL XTi
Date
2008:02:10 12:40:39
Make
Canon
Model
Canon EOS DIGITAL REBEL XTi
Width
2592
Height
3888
Flash
Off, Did not fire
Focal
35.0 mm
Exposure
1/25
F Number
5.0
ISO
800
White Bal.
Manual
Program
Aperture-priority AE
Compensation
0
Hyperfocal
13.20 m
Latitude
49.3008
Longitude
-123.130916666667
Altitude
30479.69531 m
File Size
6.9 MB
comments powered by

Disqus