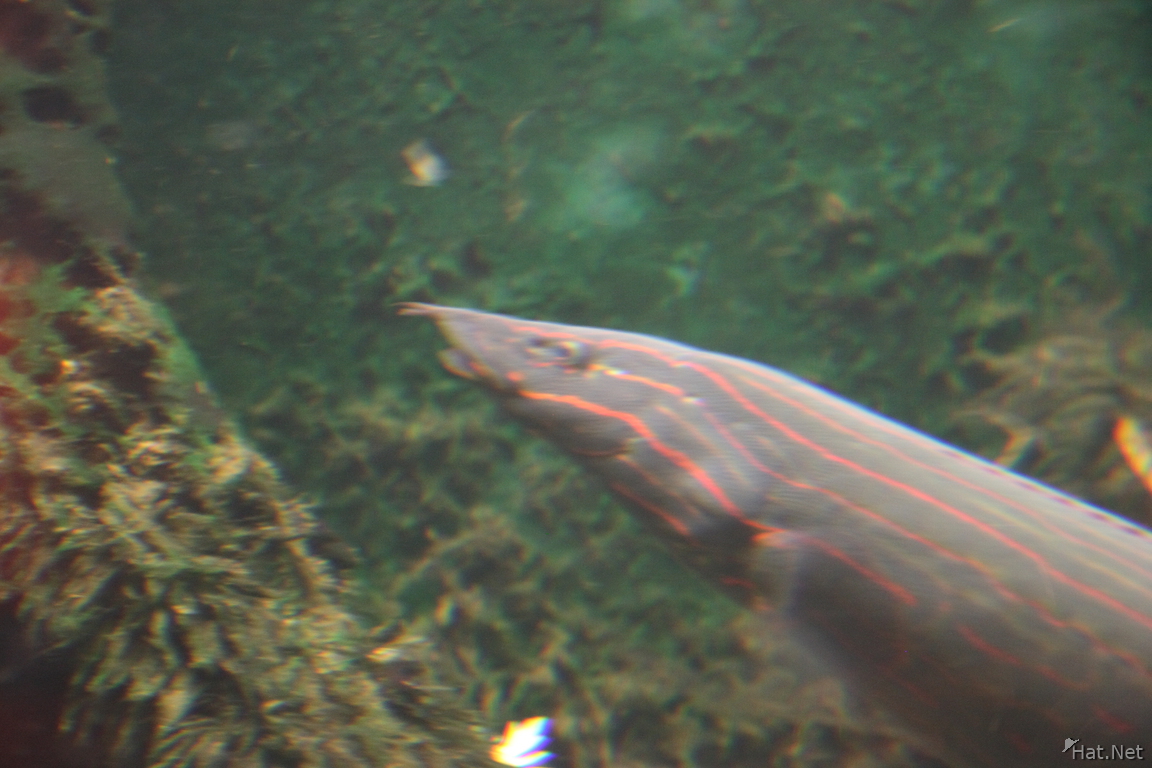 The fire eel is an extremely elongated fish with a very distinctive pointed snout and underslung mouth. The body is laterally compressed particularly at the rear third where it flattens as it joins the caudal fin and forms an extended tail. Its colouring is dark brown/grey, while the belly is generally a lighter shade of the same colour. The pattern varies from fish to fish. Usually several bright red lateral stripes and spots mark the body. These vary in intensity depending on the age and condition of the specimen. Usually the markings are yellow/amber in juvenile fish, changing to a deep red in larger ones. Often the anal, pectoral, and dorsal fins have a red edging.
The name "eel" is a reference to the body shape; the fire eel is not a true eel.
They can often grow to a very considerable size in the wild with specimens often exceeding 1.2 m in length. However, due to the limiting factors in the captive environment they usually reach a maximum of around 55 cm even in very large aquaria.
Direction
Same location as last photo
Info
F 5.6 0.5 ISO 800 with Canon EOS DIGITAL REBEL XTi
Date
2008:02:10 12:19:36
Make
Canon
Model
Canon EOS DIGITAL REBEL XTi
Width
3888
Height
2592
Flash
Off, Did not fire
Focal
85.0 mm
Exposure
0.5
F Number
5.6
ISO
800
White Bal.
Manual
Program
Aperture-priority AE
Compensation
0
Hyperfocal
69.49 m
Latitude
49.3005805555556
Longitude
-123.131094444444
Altitude
30479.69531 m
File Size
6.1 MB
comments powered by

Disqus